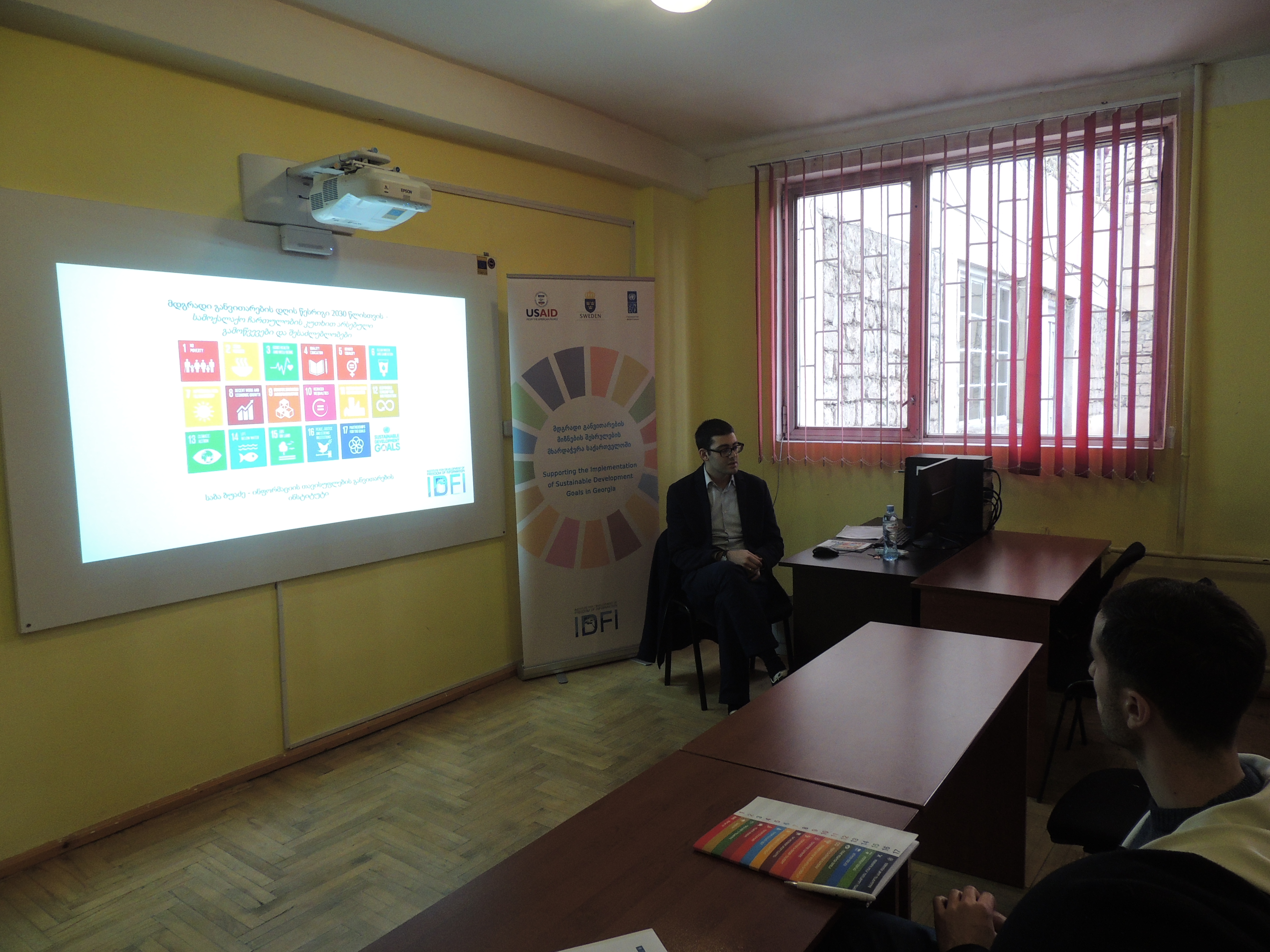 On November 21, 2017 IDFI held a public lecture in  Akhaltsikhe titled UN Sustainable Development Goals: Global  And National Agenda. The lecture was held as part of the  awareness raising campaign for the project Supporting the  Implementation of UN Sustainable Development Goals in  Georgia, implemented by IDFI and UNDP Georgia with the  financial support of the Swedish Government.
The event was held in Samtskhe-Javakheti State University.  Students, representatives of NGO's and local government  attended the meeting.  Participants were introduced to the  main components, activities, and future plans of IDFI's project  – Supporting the Implementation of Sustainable Development  Goals in Georgia. IDFI representative Saba Buadze presented  the Sustainable Development Goals (SDGs) and their  component objectives. The Sustainable Development Goals  concern the following key areas of sustainable development of  countries and the planet as a whole: end poverty, quality  education for all, gender equality, health, environment  protection, and strong and just institutions.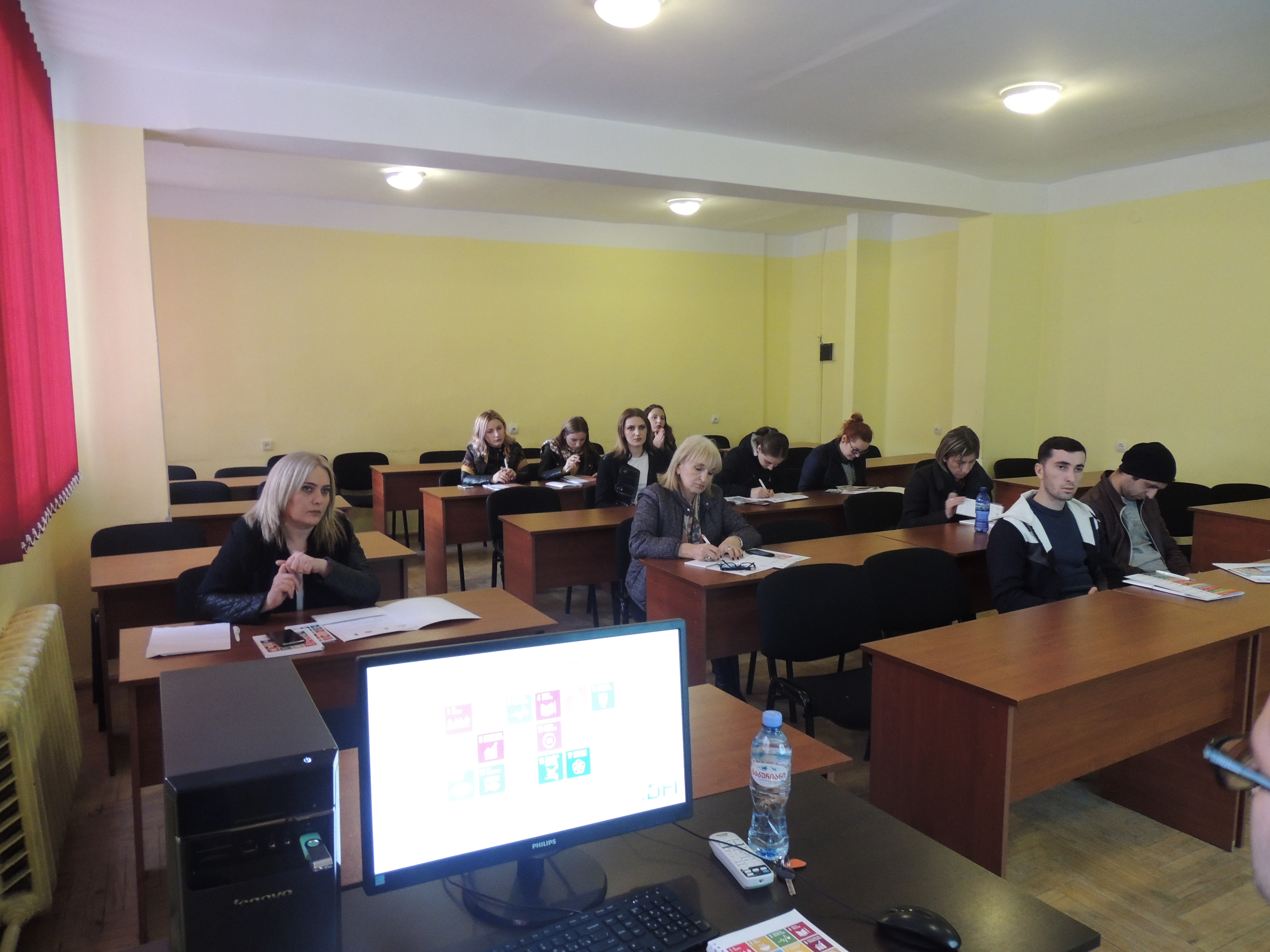 The lecture was followed by a discussion, where participants spoke about the government's resources for implementing  SDGs, and the role of NGOs and the local government in their implementation process. Participants also identified challenges, such as the need  raising awareness regarding SDGs and possible results of SDG implementation. The use of the SDG National Document was also discussed from a research perspective and how various goals and targets can be used by students for academic purposes.
IDFI continues to raise awareness on the 2030 Sustainable Development Agenda and plans to hold more meetings with students, public servants and private sector representatives.